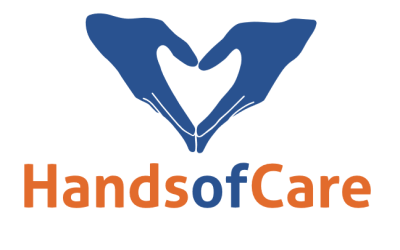 Physiotherapy, Massage Therapy, Acupuncture, Chiropractic & Occupational Therapy
---
Kitchener
Speciality Clinic : Spine Physio
800 King Street West Suite 2B Kitchener, Ontario N2G1E8
Tel: (519) 741-5692 | Fax: (519) 576-2354
Email : handsofcarephysioking@hotmail.com
Cambridge
1150 Franklin Boulevard Cambridge, Ontario N1R 7J2
tel: 519-624-9005 Fax- 519-624-9002
Email : handsofcarecambridge@hotmail.com
Hamilton
Affiliated with: Hamilton Orthopedic Surgeons Group (H.O.G)
25 Charlton Avenue East Suite 101 Hamilton, Ontario L8N 1Y2
tel: 905-522-0455 Fax- 905-522-4599
Email : handsofcarephysiohamilton@gmail.com
About Us
Here at Hands of Care Physiotherapy Clinic, our team is equipped with passionate individuals whom share the same goal of improving your health and making you better. You enter in a partnership with us in which we treat you as an important member of the team.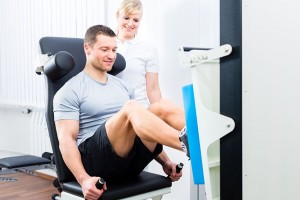 During our first interview, we will perform a thorough assessment where we will inform you on your condition, side effects and treament. From here, we will teach you what you need to know to manage and improve your condition, and how to help you prevent it from happening again.
As we continue with the treatment, we ask for feedback on how you're feeling to adjust our approach when needed. While we love our patients, our goal is for you to get better to the point where we are no longer needed. If we think you need to consult a specialist, we'll coordinate with your referring physician and get you to the best specialists for your particular need.
Physiotherapy is the art and science of restoring function and maximizing performance. Our style of physiotherapy uses manual therapy, exercise, education, movement analysis, and ergonomics to help you uncover the source of your injury. Massage therapist and acupuncturist also form part of our team. We want you to leave feeling well, and with the necessary tools to prevent further injury.
Spine Physio Clinic
We are happy to announce our professional physiotherapy location Spine Physio clinic at the heart of the KW area on 800 King Street West in Kitchener. At the King Street location, we work under supervision of Spine Surgeons Group who specialize in back and neck cases ( https://www.kwspine.com/ )
our physiotherapists are licensed with long years of experience. They discuss the patients case with thier spine surgeon at the same clinic location and follow a treatmet protocols of physiotherapy treatment been suggested from the spine surgeons. At Hands of Care physio clinics we believe in delivering a quality of health services to our patients through professional expertise, very modern modalities with latest physio equipments and lovely convenient roomy space.
Our team of physiotherapists, massagetherapists and acupuncturists believe that delivering the unique and quality health services to our patients is a real step toward success. At Hands of Care physio you will really feel that our hands are for your care. Your period of treatment is a real journey of Care to Cure within professional hands.
Services We Offer
Tempromandibular Joint Dysfunction
Your ear pain is most probably not related to your ear; it is a jaw joint problem. We are here to help alleviate this debilitating pain. The program may include one or more of the following:
- Stretching and strengthening exercises of the jaw, head and neck
- Postural correction, relaxation and breathing exercises
- Ultrasound, Laser and electrical stimulation to improve healing
Pelvic Floor Health
Several components of the treatment include dietary modifications, changes in voiding pattern, tips to tackle the urgency to empty your bladder. A home exercise program will be set up for you to work on. Your therapist may also suggest the use of different techniques to help you with your exercise program. These techniques may include:
- Manual (hands-on) techniques
- Electrical Stimulation
- Biofeedback
---
Condition We Treat:
- Mechanic acute/ chronic low Back Pain
- Lumbar disc injury with/without radiculopathy
- Cervical whiplash injury
- Cervical postural strain
- Neck Pain with/without radiculopathy
- Shoulder injury
- Medical or lateral epicondylitis
- Carpal Tunnel Syndrome
- Sport related hip, knee and ankle injuries
- Hip and knee arthritis
- Plantar fasciitis
- TMJ dysfunction
Our Advantages
- WSIB
- Private Client
- Motor Vehicle Accident
- Extended Health Coverage
- Refugees covered by IFHP
Photo Gallery